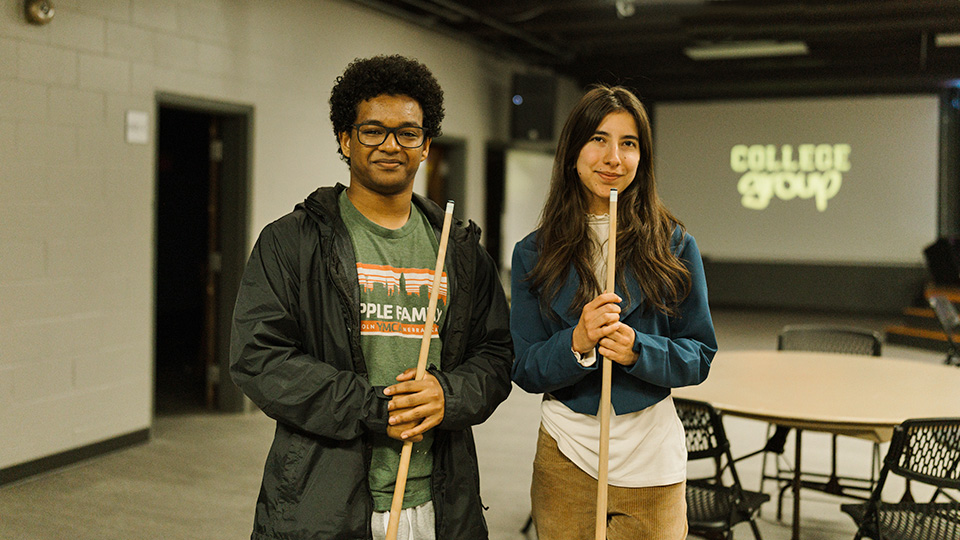 If you are 18-23, the College Group is for you. It's a place to find community, explore questions, be known and loved, play a friendly game of Spikeball, and learn about how Jesus makes all the difference. Our team believes in you, we're here for you, and we can't wait to meet you. 
College Group
Sundays | 12pm | Room 005 (Lower Level)
Join us every Sunday to enjoy a free lunch, hang out, play games, have fun, and grow together. Invite a friend and come check it out! Room 005 (Lower Level—use south stairs).
Follow us on Instagram to see all that's happening.