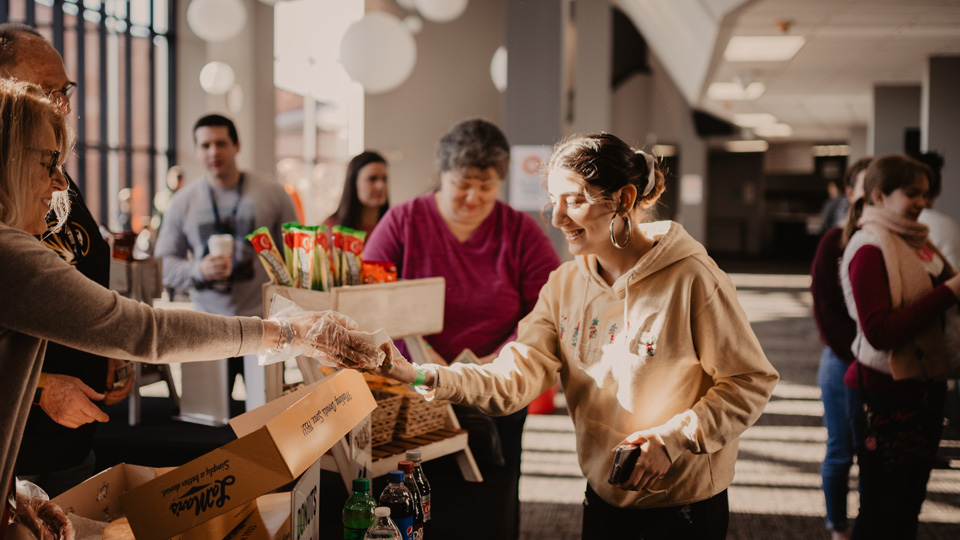 One of the best ways to feel like you belong is to serve on a team. You'll also make new connections and impact others along the way. Browse a few of the ways you can serve below, and let us know what you're interested in so we can help you find your sweet spot.
kIDS
Influence our kids by leading a Kids class or being a worship leader, storyteller, resource coordinator, tech team member, or nursery volunteer.
YOUTH
Embrace the surprise and energy of teenagers, and be a youth leader for middle school or high school students. 
SPECIAL NEEDS
Be a Sunday morning room host or buddy for adults with special needs, or serve as a buddy with kids and youth with special needs.
HOSPITALITY
Greet Sunday guests, help at The Info Space in the foyer, join the usher team, serve food and beverages in Solid Grounds, help with communion, serve lunch for funerals, etc.
TECH CREW
Work behind the scenes doing screen/slide operation, lighting, camera operation, and more.
SECURITY
Help in a variety of areas to keep our guests safe.
BUILDING & GROUNDS
Custodial services and maintenance, outdoor upkeep, lawn care, and community garden.
LOCAL NEEDS & OUTREACH
Run errands, make calls to check on people, give rides to church, and more.
STEVE
"I serve as part of the Usher team. I get to welcome other church members and first time visitors with a smile or handshake letting them know I'm glad they are here. Serving on a team makes me feel like I belong because I'm taking ownership of the church I call home."
Kaye
"I serve on the hospitality team in the Info Space on Sunday mornings. Serving helps me get to know more of our church family and to be better informed about the various activities going on in the church community. I would definitely encourage anyone to serve on a team!"
Del
"I serve on Worship team running the worship screens once a month. On occasion, I serve playing cello with the worship band. I love the hope that it might bring pleasure to God and enhance worship for people. Serving on a team makes me feel like I belong because to belong is to be part of something larger than yourself."